We all live with the fear of being judged, which naturally we all have, but some of us choose to defeat it, or simply ignore it, being aware that this fear is only a hindrance. So, if you want to shine, don't get caught up by the possibility of dissenting opinions, which actually, you shouldn't think about at all. Wear the Rocket sandals and choose to shake your own expectations on the ground.
Be the one that shines at night
Dare, let yourself be consumed by passion and become a flame which is easily distinguished from hundreds of other women, become a pillar in your work field by giving up fear of exposing your ideas, the fear of innovation. Wear these suede women sandals because the mere act of choosing to wear them requires courage. They can change your state of mind and give you the necessary impulse of adjusting your shoulders, lifting your head up and facing the world.
You can be a fighter, not a warrior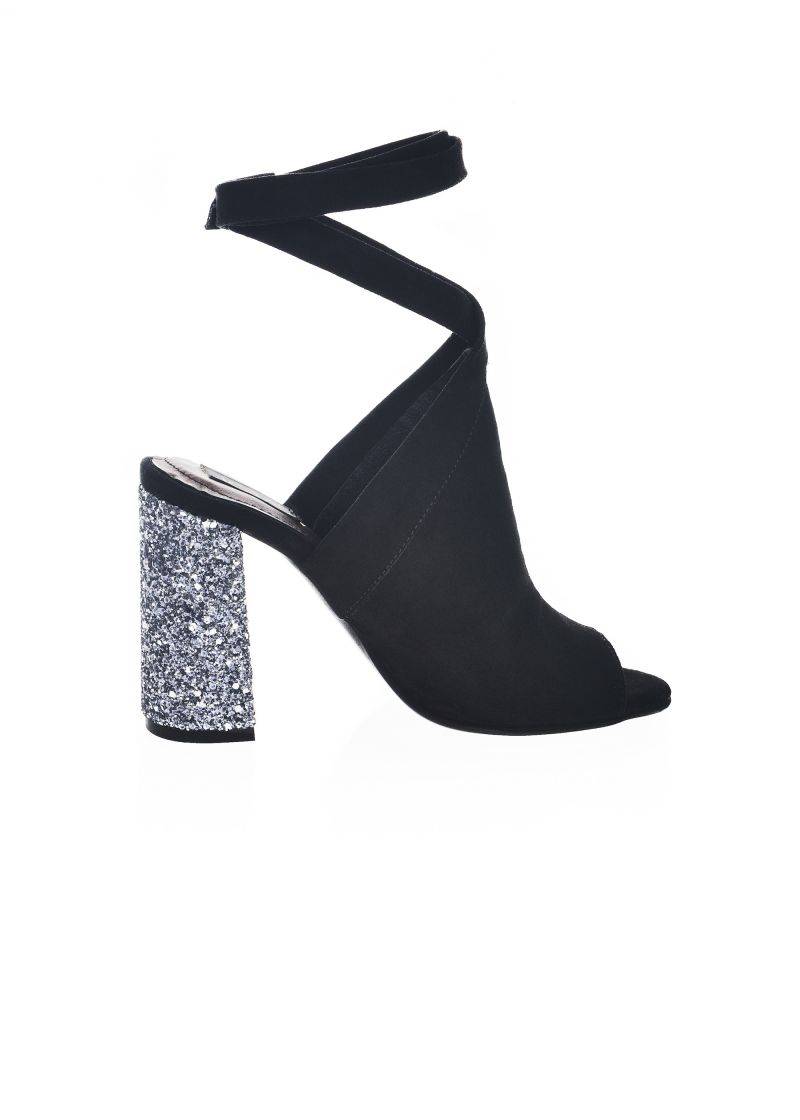 The Rocket suede sandals will give you a dose of courage and will help you achieve another important aspect of this change which at first, may seem frightening for those around you. Through their femininity, you'll build a protection shiel - which will mimic fragility, allowing change to occur but without being seen by others as too sudden and without discouraging you
Be quicksilver, wear silver
Silver sequins attached to the heel of the suede leather sandals is that poststick that you stick on the wall to remember a task that you have to realize, that sign on the hand that reminds you information that you don't want to forget. That silver whispers to you everytime: "Be quicksilver, continue to work, to fight, to run until the sequins will disappear." And we know too well that due to the quality techniques that the Rocket sandals were created in the Joyas workshop, this statement describes an incredibly long period of time of wearing that can either scare or motivate you.
Allow yourself to become what you've always dreamed of becoming and begin with a small step by purchasing the suede Rocket sandals. This will only be the beginning, you have to be aware of this. And you'll see this for yourself, followed by an incredible amount of work that you have to do. You're not a scared little girl any longer, you became a woman who can do her own clothing choices, choosing a new path and becoming a new "you".